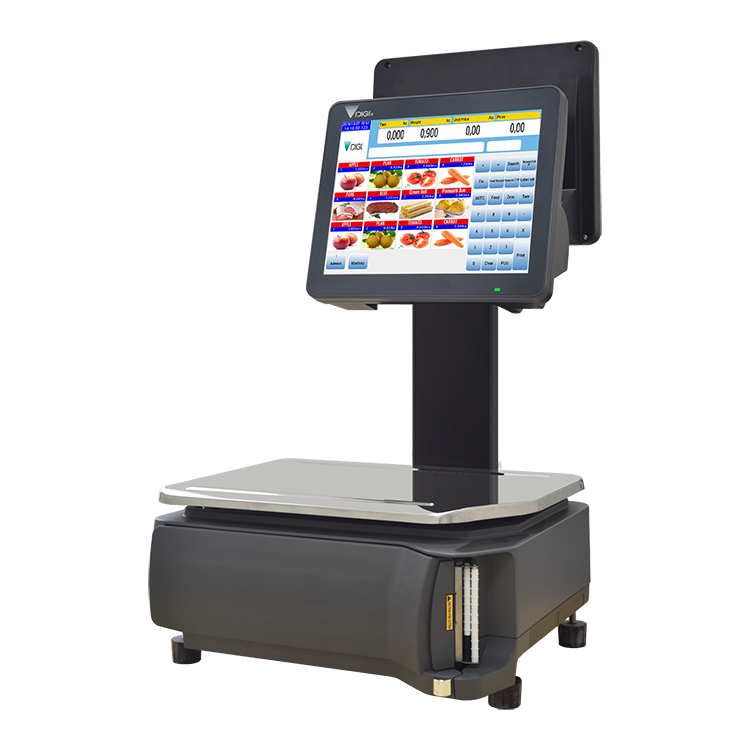 RM-5800
Balanza TPV/POS
Compañero potente en sus negocios minoristas
Características principales
La RM-5800 es el primer sistema TPV/POS de balanza de peso-precio mundial. Renove sus negocios de retail con cuyo valor innovador.
Display para cliente fácil de ver
TFT-LCD provide possibility to show more besides the necessary information.
Pantalla táctil en color
Large 10 or 12 inch TFT LCD for friendly operation.
Impresora térmica amplia
73mm width thermal head support 80mm thermal receipt width.
Enlace con impresoras
The absence of label backing means more labels per roll. This reduces the need for frequent label changes, creating greater efficiency for you and greater satisfaction for your customers. Labels of varying sizes can be printed with a single roll, so you can cut your label stock in half.
Software de aplicación para operación eficiente
Drivers for windows or Linux are available for integration.
Sistema de Back-office/Casa Matriz basado en Web
La RM también funciona con MaxChain, un sistema de Back-office/Casa Matriz basado en web para administrar operaciones totales, como ventas, compras, y control de almacén.