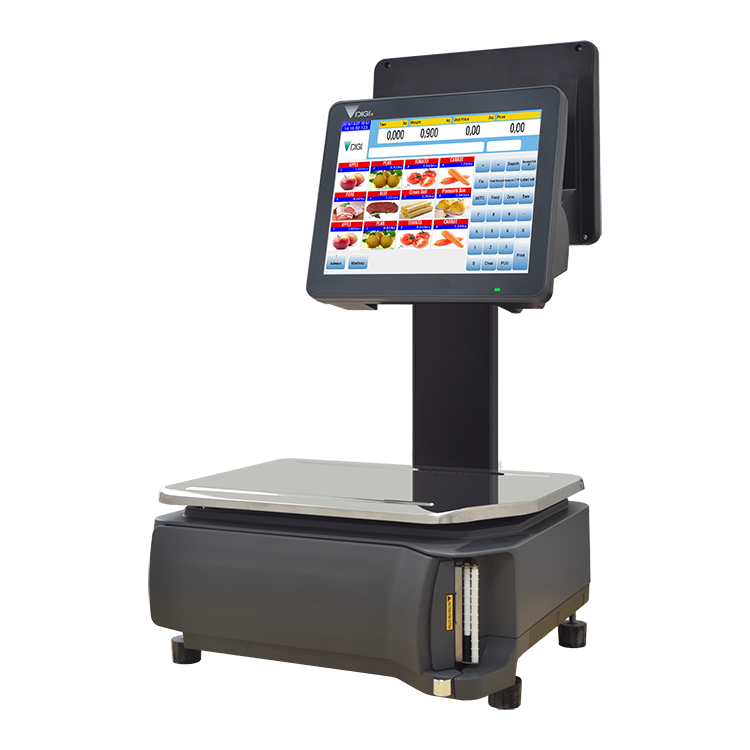 RM-5800
Bilancia POS
Un potente alleato per il retail
Caratteristiche principali
RM-5800 è la prima bilancia peso prezzo al mondo con sistema d'incasso integrato. Grazie alle sue funzionalità innovative, è possibile rivoluzionare completamente la propria attività.
Display cliente ben leggibile
TFT-LCD provide possibility to show more besides the necessary information.
Pannello touch a colori
Large 10 or 12 inch TFT LCD for friendly operation.
Ampia stampante termica
73mm width thermal head support 80mm thermal receipt width.
Connessione con le stampanti
The absence of label backing means more labels per roll. This reduces the need for frequent label changes, creating greater efficiency for you and greater satisfaction for your customers. Labels of varying sizes can be printed with a single roll, so you can cut your label stock in half.
Operazioni efficienti grazie al software applicativo
Drivers for windows or Linux are available for integration.
Sistema online per back office e sede centrale
Per amministrare le operazioni nella loro totalità, RM sfrutta anche MaxChain, un sistema online per il back office e la sede centrale per la gestione degli acquisti, delle vendite e per il controllo del magazzino.