T@POP Solution

Agile and Flexible Pricing Updates
T@POP, the unique point of purchase pricing solution for retailers that allows operators to monitor and execute strategic pricing promotions conveniently. Connected through RF station, operators can remotely update pricing at central office conveniently, ensuring price consistency. It also reduces reliance on paper tags and labour for manual change or updates of pricing.
Customer Needs
Eliminate claim due to price discrepancies

Locate POP for accurate stock control

Reduce workload on price update
Dynamic Pricing
Engage with your customers with timely wireless pricing updates to increase spending per basket. It also ensures pricing is in sync during check out to avoid inconsistency. Protect your margins through timely price match your products to competitors pricing.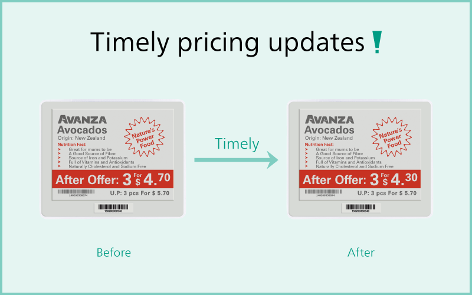 Accurate and Efficient Management
The T@POP system uses RF technology (2.4GHz) that can cover an area up to 700sqm, supports a two-way communication with the electronic tags. Any price update is duly acknowledged individually by each electronic tag to ensure price is always in sync with POS. It has self-diagnostic capability to ensure system reliability and performance.

Other information such as inventory, sales updates, delivery dates and so on is also available on the same platform.

Operators can also monitor and analyse real time sales reports of every store.
Low Energy Consumption
Our electronic tags are exceptionally low energy consuming device that can last up to 5 years, as energy is consumed only when required.

The reduce usage of paper and ink will translate to a low carbon footprint with lesser impact to the environment.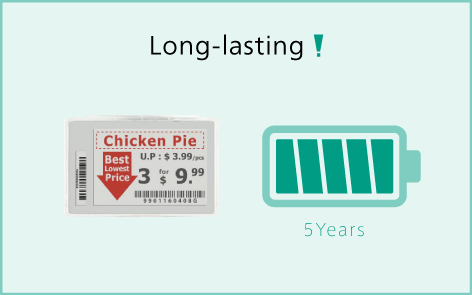 T@POP Central Monitoring System (CMS)
T@POP system gives business owners high return of investments through significant cost savings.

CMS allows operators to manage every in-store transmitter and ESL remotely. It translates to reduced time for paper tags design, print and deployment, manpower can be planned to achieve greater operations efficiency and improve overall productivity. Use of electronic tags also translates to reduced logistics costs for businesses.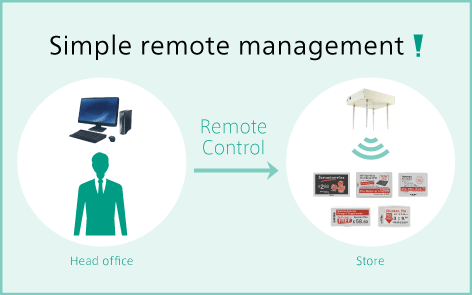 LED Promo Flash
Equipped with built-in LED flash indicator, operators can use it promote products to encourage shoppers spending.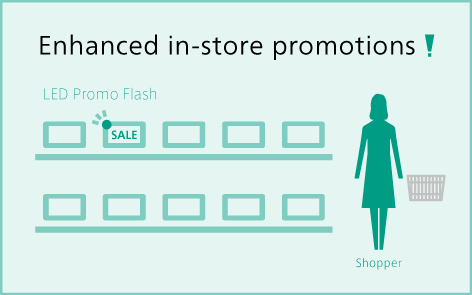 Merchandise Picking
The Pick Right solution enables operations to easily and quickly locate the product through its LED flash indicator. It can also prompt operations the next nearest product to be picked up.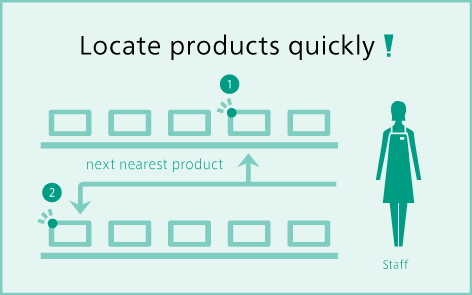 Personal Shopping
Shoppers can use the app to plan their shopping list and monitor their expenses.
Users can simply scan the product information on DIGI shelf labels and product information will be automatically downloaded for display via the shopping app.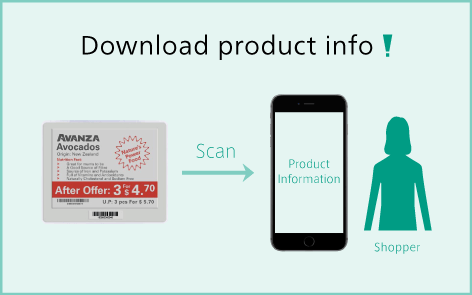 Geolocation
T@POP System comes with geolocation feature that helps to determine where products are placed. The system helps operators to find products swiftly, enhancing overall productivity.