Label Management Cloud Solution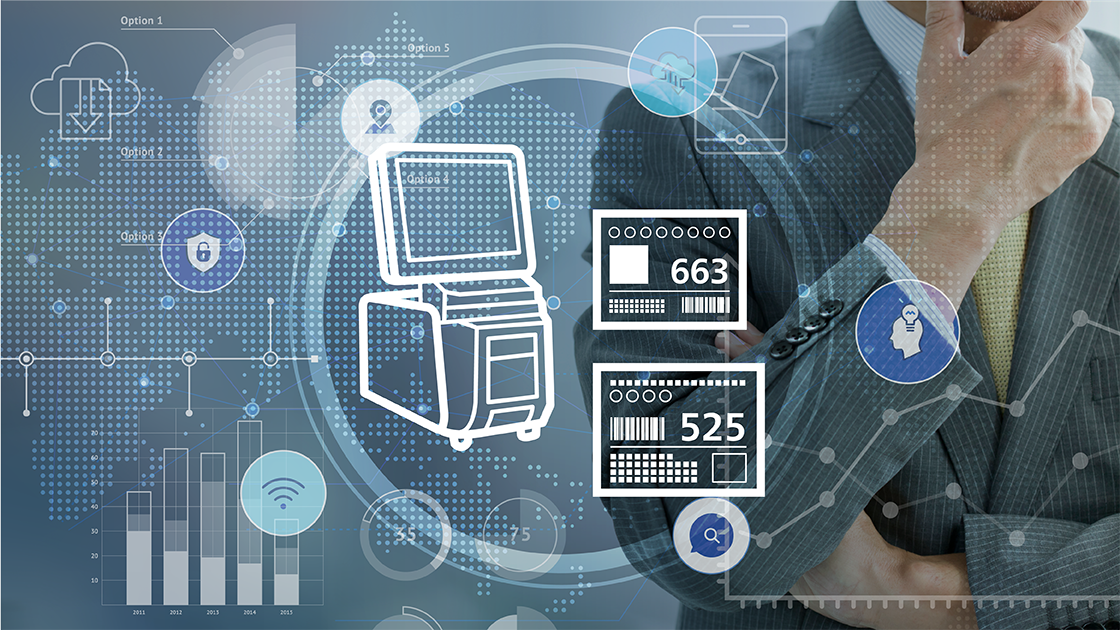 Remotely check sales using scales from the head office; distribute label masters from the head office all at once.
Cloud-based label management lets you track item performance and check scale register sales online. You can also easily prepare label content on your computer and send it to all locations simultaneously.
Customer Needs
Easy to adapt print content

Comprehensive master data file control

Automatic generation of production & sales reports

Prevent embarrassment due to incorrect labels
Central label management by the head office helps boost work performance at locations
The wide variety of information included in labels (such as product names, barcodes, raw materials, content weight, storage instructions, and allergy information) can be entered and verified at the head office and then distributed to locations. The data is then automatically loaded at shops when labelers are powered on. This means that locations no longer need to enter or manage master data, reducing the preparation time required of supervisors and allowing them to devote effort to production or sales.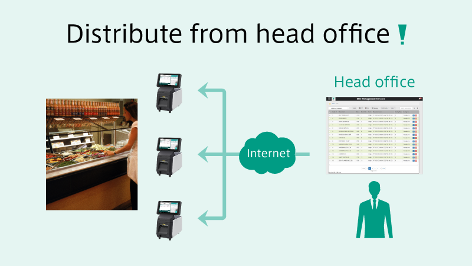 Avoid label representation errors with centralized management
Information that has to be conveyed in food labels is growing in complexity, mandatory information requirements are increasing, and consumers have intense interest in the safety and reliability of food items. Errors in label representation, even unintentional, can quickly become common knowledge over the internet and possibly lead to compensation claims. By centrally managing label data at the head office, the possibility of on-site errors and omissions can be eliminated, and label content can be accurately and securely conveyed to all sites at once.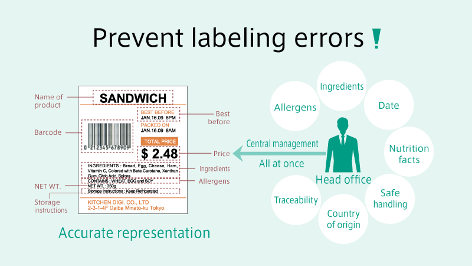 Change items stocked easily and expeditiously
When products are to be discontinued, label content can be changed quickly and easily. Labels can also be issued in a timely manner for items that require frequent relabeling, such as seasonal side dishes.