DIGI to show 'zero waste' solution and more at EuroCIS 2022 in Düsseldorf (Hall 10 / A26)
23 May, 2022
From May 31 to June 2, DIGI will be showcasing a wide range of retail solutions at EuroCIS, the leading trade fair for retail technology. The event will take place at Messe Düsseldorf in Düsseldorf, Germany.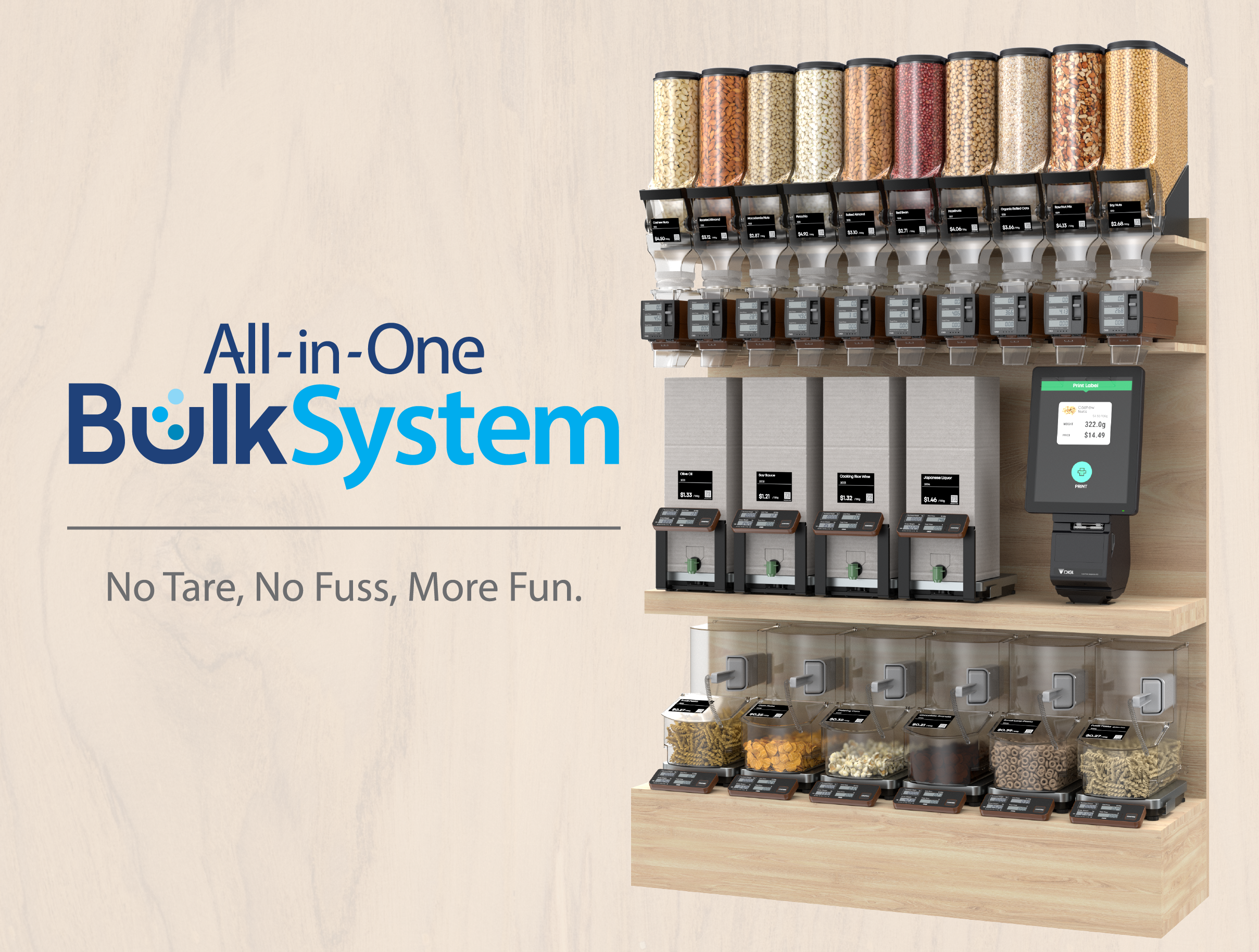 'Weigh as you like' with DIGI's zero waste retail solution
Among this year's highlights is DIGI's most innovative solution for zero waste shopping, the All-in-One Bulk System. This solution completely eliminates container tare from the bulk shopping process, and dramatically simplifies product selection by linking dispensers and the label printer console. The system allows the freedom to combine dispensers, scoop bins, and liquid dispensers for a configuration that can be matched to the needs of each retail space.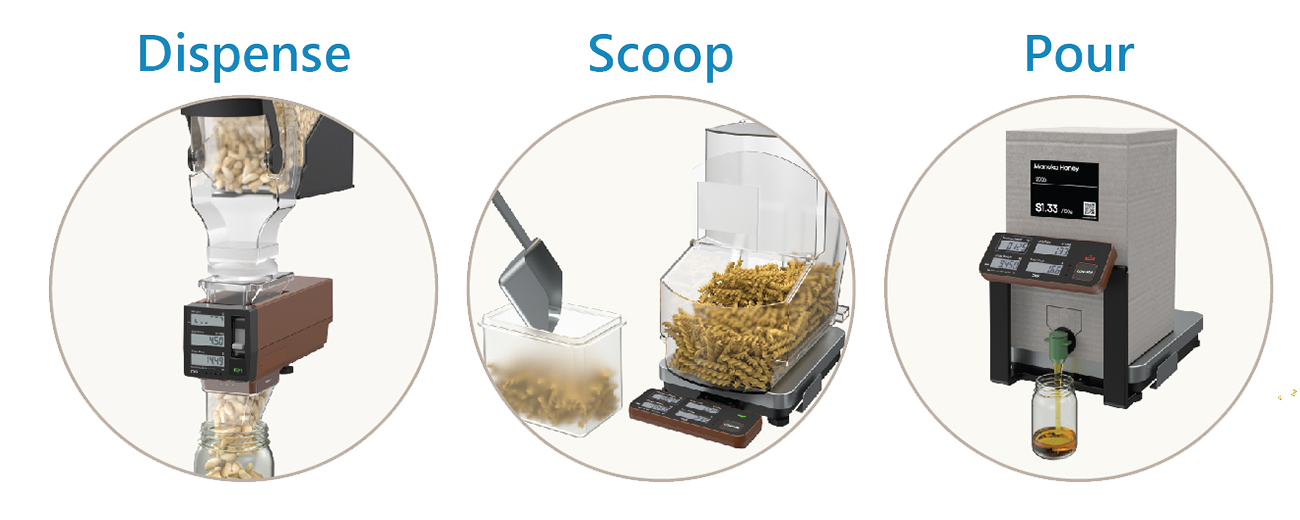 Wrapping equipment that brings new possibilities
Included in the line-up of wrapping equipment is the SWS-6000e, a compact tabletop tray sealer. The small footprint enables retailers with limited floorspace to implement in-store wrapping. As a top sealer it helps to reduce film usage. It also utilizes linerless labels and supports paper-trays, further helping to reduce waste.

Additionally, the RGW-560II strap banding machine will be shown. Strap banding is a method of wrapping that both enhances product appearance while ensuring that product packs are firmly secured.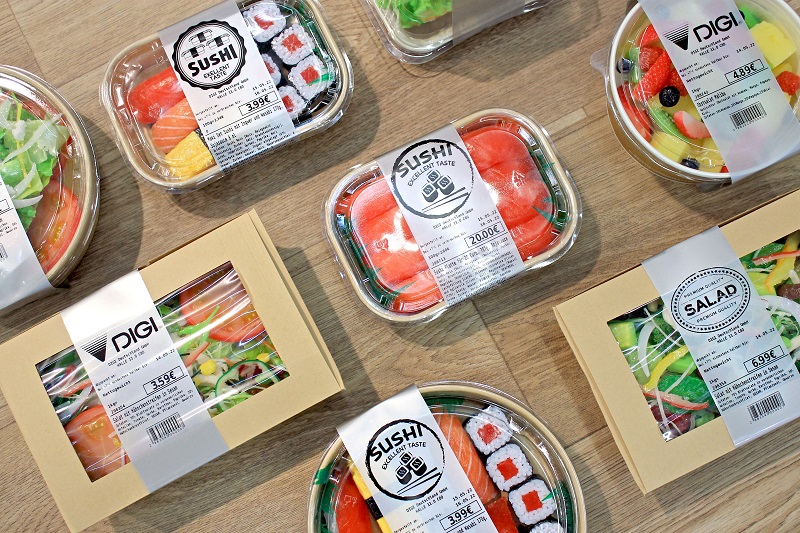 Increase store efficiency through retail scale innovation
A range of retail scales will also be exhibited, including an AI-powered scale making its European debut. The SM-6000 SSP SMART self-service scale can recognize produce placed on the scale platter, detect the quantity, and automatically call up product PLUs. This greatly simplifies the self-service operation.
EuroCis 2022
Date: May 31 – June 2, 2022
Location: Düsseldorf, Germany
Venue: Messe Düsseldorf
DIGI Booth: Hall 10 / A26
Opening times: 10:00 am to 6:00 pm
Official Event Page:
https://www.eurocis-tradefair.com/