DIGI to exhibit at NRF 2023 Retail's Big Show (Level 3 Booth 5903)
18 Nov, 2022

DIGI/TERAOKA Group will be exhibiting at NRF 2023 Retail's Big Show at the Javits Center in New York from January 15-17 (Booth #5903). The event, hosted by the National Retail Federation (NRF) is the world's largest retail trade show. This year's DIGI booth will show a selection of solutions that are not only designed to increase efficiency, but also provide opportunities to reduce waste generation and food loss on the retail sales floor.

Innovation improves customer experience in the bulk area
DIGI has developed a zero waste retail solution, the All-in-One Bulk System, that removes friction from the bulk shopping experience such as container tare and PLU search. This system allows eco-conscious shoppers to buy goods with their own reusable container in a more efficient way than previously possible. What makes the system unique is how scale technology is incorporated to eliminate the need to individually weigh items and containers.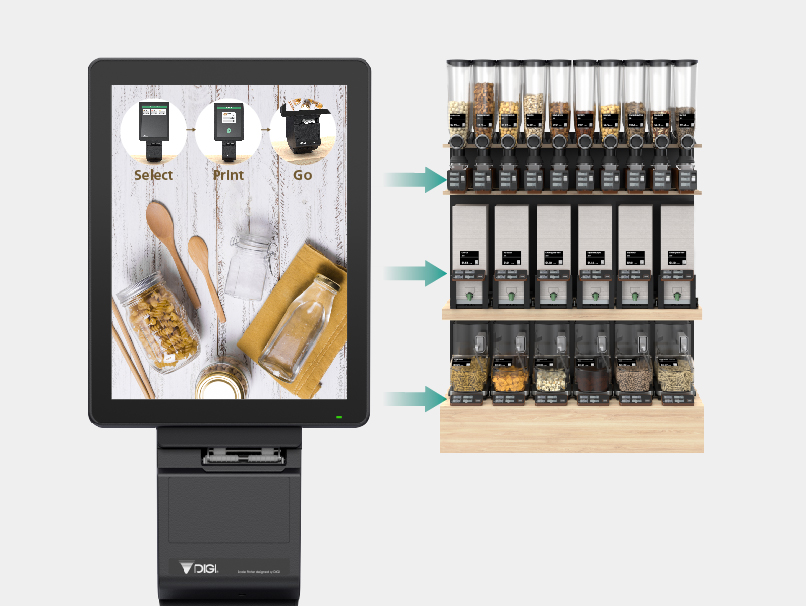 Each gravity dispenser, scoop bin, and liquid dispenser is equipped with a display that shows the dispensed item's weight and price in real time, allowing shoppers to purchase just the amount they need. PLU information for only the dispensed items is sent directly to the built-in printer console, where the shopper simply confirms the selection and applies the label to their container. Multiple shoppers can simultaneously operate the system, ensuring a comfortable operation and customer experience. This innovation provides consumers with the chance to shop waste-free, and the ability to select the desired quantity of product contributes to a reduction in food loss.

AI-based automatic product recognition included in retail scale lineup
For produce areas, the fully self-service retail scale, SM-6000 AI utilizes a built-in camera and machine learning technology to recognize fruits and vegetables placed on the scale platter. Item quantity is also detected, so the correct PLU and price information will automatically be shown on the easy-to-read 15" scale display. Items in sheer or mesh bags can also be recognized by the scale. This solution creates a user-friendly customer experience and helps prevent errors in self-service areas.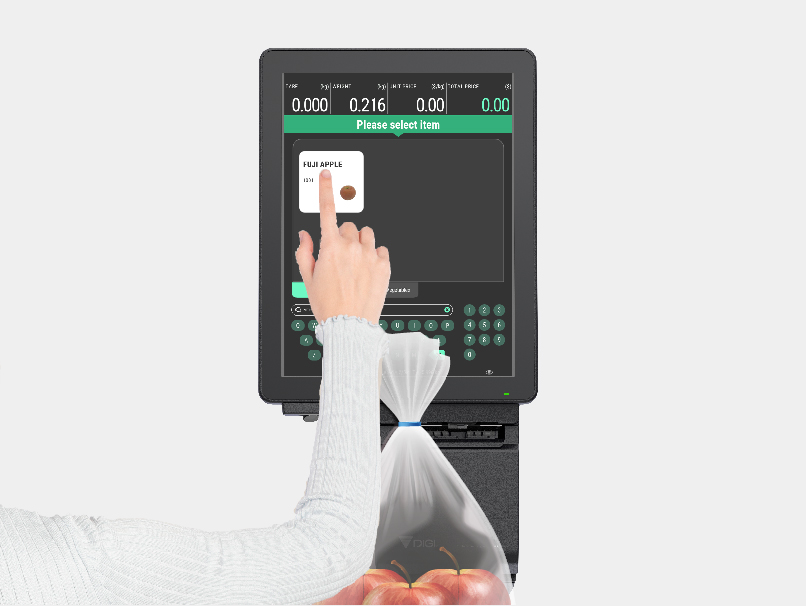 In addition to this "smart" scale, a selection of PC-based retail scales with advanced features and ESL connectivity will be on display. These solutions enhance counter sales through features that provide benefits to both shoppers and scale operators.
Embrace new possibilities with in-store wrapping
DIGI's tabletop tray sealer helps meet demand for in-store packing. The compact size allows it to be installed at sales counters and backrooms with minimum floor space. It utilizes top sealing to reduce overall film usage and is also compatible with trays made from eco-friendly materials, giving shops the opportunity to reduce plastic waste. The machine's quick wrapping speed reduces the burden on clerks, who can swiftly restock and use the surplus time to focus on providing customer service.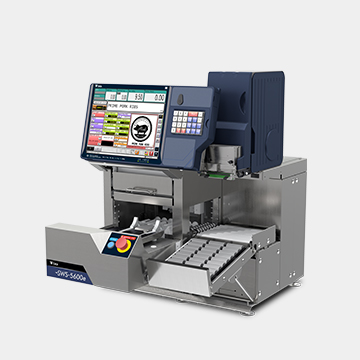 Event:
NRF 2023: Retail's Big Show
Organizer:
National Retail Federation (USA)
Dates:
January 15-17, 2023
Venue:
Jacob K. Javits Convention Center
DIGI Booth:
#5903
URL:
https://nrfbigshow.nrf.com/
Registration is now open. Expo passes are FREE for retailers when registration is completed by January 11.