Packaging solution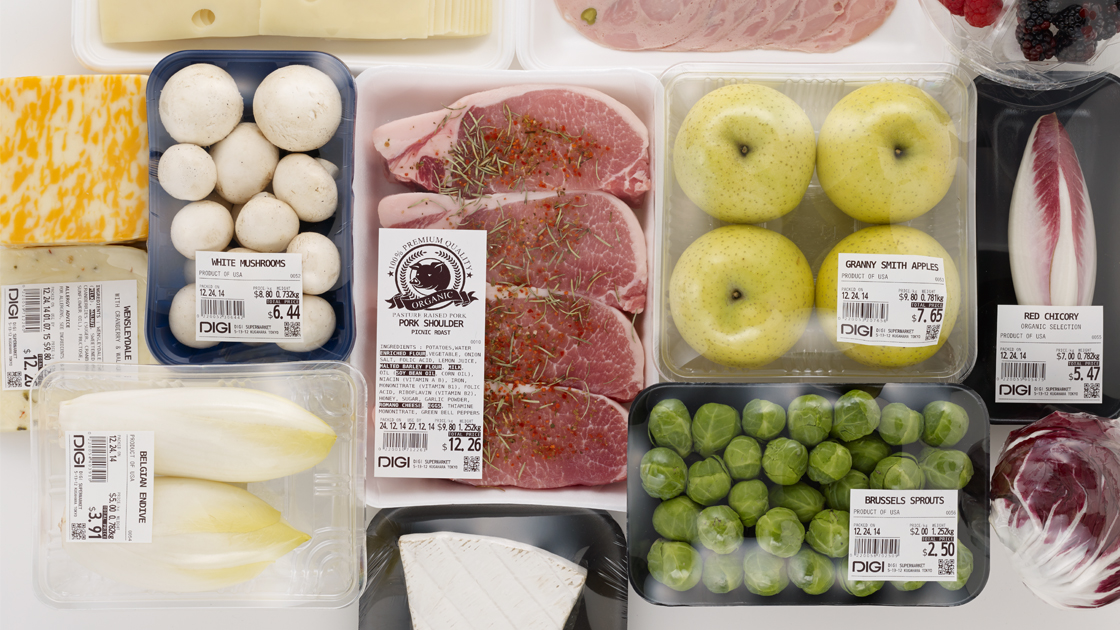 DIGI offers a wide variety of packaging solutions to meet different kinds of needs.
A wide range of wrapping system is available. Based on over 30 years of experience in the stretch film wrapping machinery business, DIGI well covers the requirements in this field. In parallel, we recognize there are needs for different types of wrapping method to meet the trend.
Müşteri Gereksinimleri
Tepsi dışı ambalaj

Paketi daha ilgi çekici hale getirin

Düzensiz şekilli eşyaları paketleyin
Choose the most suitable system from wide range of stretch wrapping machine series
You may have different requirements for the wrapping system by production volume, range of package size or product, or operation layout. You can choose the most suitable wrapping system from the wide selection to meet your needs.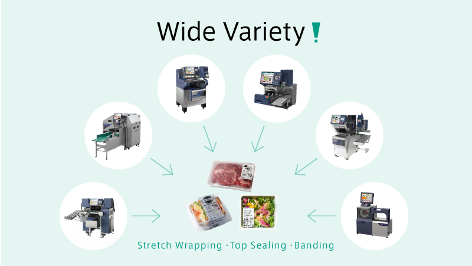 Products in various forms can be handled by one machine
Products like fruit and vegetable or some kinds of cheese are preferred to be wrapped without trays. Some products are preferred to be in soft trays or containers. Wrapping these items are normally done by hand but this job is cumbersome and takes more time. DIGI AW-4600FX will handle these items in addition to normal trays.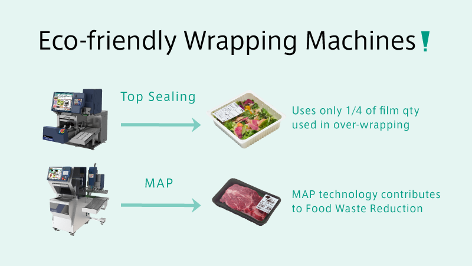 Tray-less packaging reduces waste
DIGI's Leaf Pack is a new proposal of packaging to reduce waste. Instead of tray, Leaf Pack uses a sheet of paper. This results less waste in container, less film to wrap. As the volume of a package will be smaller, Leaf Pack takes less space in the meat cases or in refrigerators. Leaf Pack provides a new kind of convenience.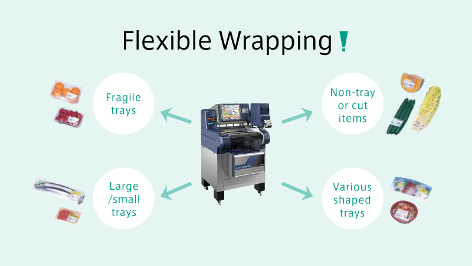 Making packages more attractive
Trays with lids are increasingly used for packaging prepared foods. RGW-400 banding wrapper will help making the package more attractive. Tight banding will securely put the lid to the tray. This banding operation will be automated from manual job. By using transparent band film, you can make the package more attractive.