Solution for produce area

Technology-assisted self-service weighing offers excellent comfort
A state-of-the-art touch screen allows users to intuitively navigate the system without operator assistance or memorize PLU numbers. A built-in camera will automatically identify fruits and vegetables. With its advanced artificial intelligence learning system, the scale can learn and improve accuracy with increased usage.
Müşteri Gereksinimleri
TR_Provide self-service bulk shopping

TR_Simplify product selection and container tare

TR_Reduce waste
Quick access to PLU
Customers will be delighted with navigation through the 12.1" full touch screen display. It provides improved ease on the eyes during operation, eliminating the need to hunt through a sea of mechanical preset keys for a particular PLU. Now the PLU keys can be customized as desired to suit any operational need.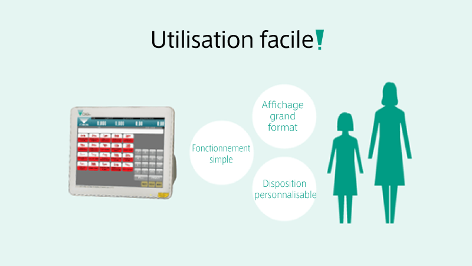 Item recognition with intelligent camera
With an intelligent built-in camera, this DIGI self service-scale is intuitive and easy to operate. Just place an item on the weighing plate and the camera will recognize it, the program will present the PLU selection and the user can select the PLU icon and print the label for check out. Visual and audio prompts can be added to guide operation.
Self-diagnostic alert minimizes downtime
The SM-5000 series self-service scale incorporates a self-diagnostic function. When the scale encounters any issue, such as the printer door not close or label roll nearing its end, it sends an email alert to advise its status. This feature minimizes machine downtime and the effort required for maintenance.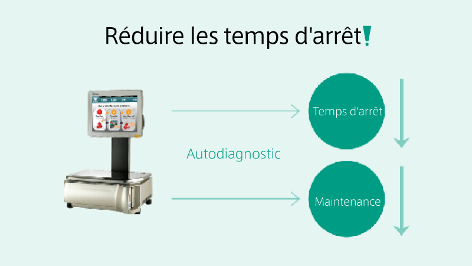 Remote access reduces maintanance cost
Remotely access PC scales to prevent unnecessary travel or dedicating staff to take care of abnormalities. Cost associated with on-site maintenance is also optimized as service is only rendered when deemed necessary after verification through remote diagnostics.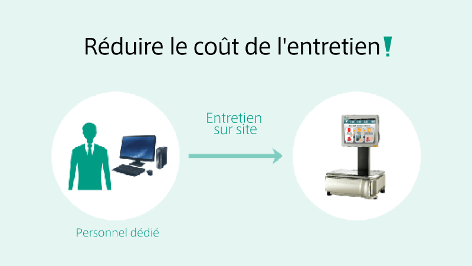 Ensure price integrity
DIGI multi-functional PC scale is also able to communicate with DIGI electronic tags. The ability to present up-to-date pricing and information with electronic tags raises weighing system utility to another level. Seamless wireless updates to electronic tags are assured whenever the scale database is updated.