ESL
Wireless, High Contrast Display Electronic Tag
Largest installation of DIGI's ESL tags in Ireland for Ryan's SuperValu Glanmire
Located on the outskirts of Cork city, Ryan's SuperValu Glanmire has recently installed over 15,000 DIGI electronic shelf labels (ESL) making it the largest ESL installation in Ireland. And in-turn making Supervalu the first food retailer in Ireland to introduce full fledge ESL features across a large supermarket.

Ryan's SuperValu Glanmire has a dynamic management team, who are eager to be on the cutting edge of in-store innovation and are always exploring different avenues to enhance their customers' shopping experience.

DIGI SYSTEMS Ireland introduced the complete makeover with full ESL installation to replace the former paper based labelling system. It reduces significant time and costs for printing, price checking and deployment of multiple associates to change the paper labels manually. With the substantial savings, the management is pleased to experience the benefits of ESL to their store. It allows them to better plan manpower for operations and associates can now better focus on providing excellent customer service.
Technology:
ESL (e.Label, InfoTag)
Business Needs:
Improves in-store productivity and take the pain out of pricing for the retailer.
Benefits:
Improves productivity

Eliminate paper based labelling system – Reduce wastage

Simple and lean infrastructure

High contrast display

Enhance customer shopping experience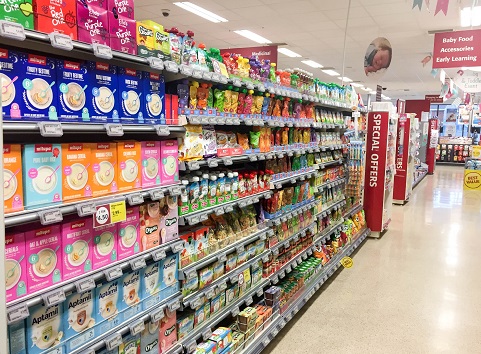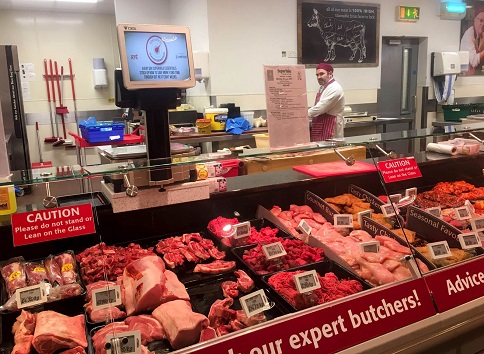 Digitizing price management with DIGI ESLs means more time for customers
I don't have to worry about it…[The price] is always correct. So, I have time for other things.
Apotheek Boomsesteenweg is a pharmacy in Antwerp, Belgium. The owner brings years of experience in the industry to provide high-level, customer-tailored service. It was a constant concern for the owner whether the correct prices were being displayed for each product. By installing DIGI ESLs, prices can be monitored from the central computer, and any changes are automatically sent electronically to the labels in the store. This not only reduces human error, but also saves time, improves the efficiency of store operations, and ensures that Apotheek Boomsesteenweg will remain a trusted business for its customers for years to come. In addition, the store received many positive comments that the shop interior appears more clean and hygienic because of the ESLs.
Business Needs:
Clear and accurate display of prices, efficient price management
Solutions:
DIGI Electronic Shelf Labels (ESLs) allow remote management of all labels, so prices can be monitored at a glance
Benefits:
Prices of products are always current and correct, which saves time

The sleek design of ESLs gives the pharmacy a clean, hygienic appearance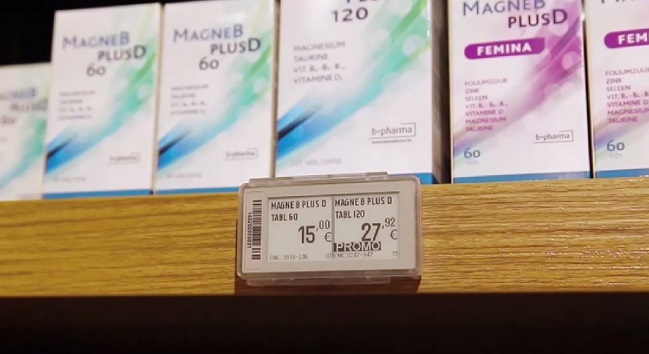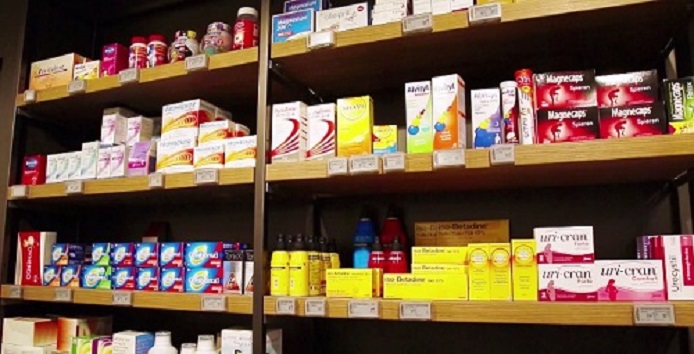 24-hour stores get a competitive edge through flexible pricing with DIGI ESLs
I always had to go to the head office to get the paper labels. With the digitalization of the DIGI labels, we have no problem anymore.
Dino Tofoni, Shop Manager
Bruno is a chain of 17 service stations in the Limburg region of the Netherlands. The stores are open 24 hours a day and must operate efficiently no matter what time of day. New products or changes in products required an employee to drive to the head office and pick up updated paper labels, which then had to be changed out manually. With the introduction of DIGI ESLs, the necessity of printing and manually replacing the paper labels was eliminated, saving time for employees and improving the efficiency of store operations.

Another benefit for the Belgian service station chain, was the opportunity to implement strategic pricing. The stores provide fresh foods, and were looking for ways to compete with fresh food stores and supermarkets. With ESLs, prices can be adjusted instantaneously without the need to print separate labels. This allows Bruno to take advantage of flexible pricing and utilize its strength as a 24-hour business to compete with fresh food stores in the surrounding area.
Business Needs:
Improve efficiency of store operations, increase ability to compete with fresh food stores and supermarkets
Solutions:
DIGI ESLs utilize remote control technology, allowing prices to be adjusted quickly and easily, even in stores with few staff
Benefits:
Prices are updated electronically, saving the time of handling printed labels

Adjusting prices from the server provides the flexibility to implement strategic pricing, giving stores a competitive advantage to improve sales