Zero Waste Solution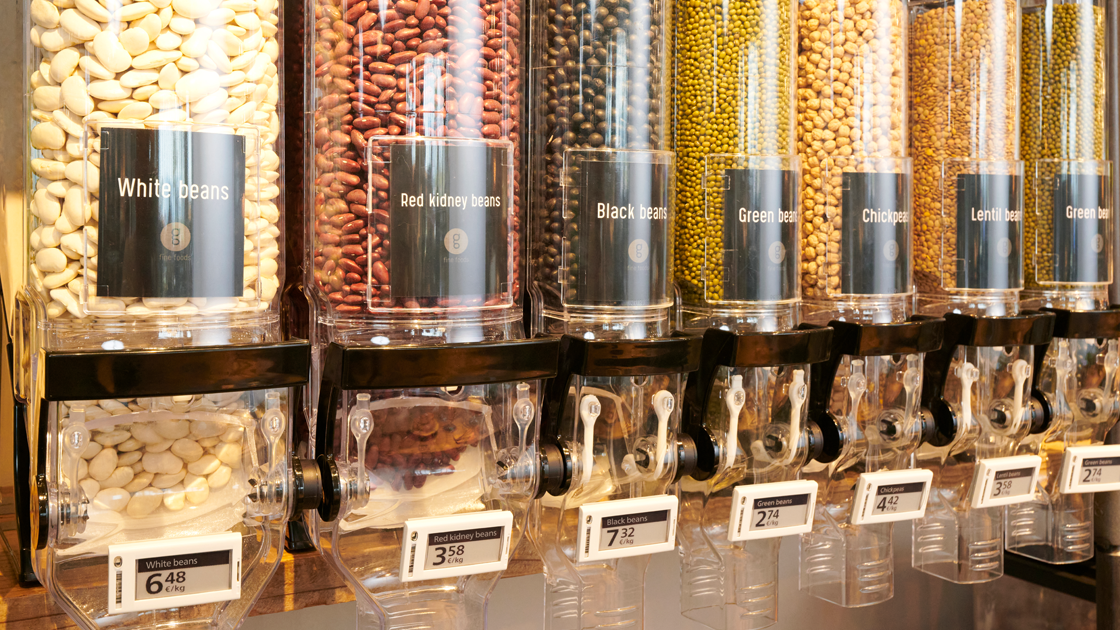 Bulk shopping optimized by technology for maximum enjoyment
When shoppers buy bulk, there's no wasted packaging, and since they buy only what they need, food loss is also reduced.

DIGI has developed two simplified methods of zero waste shopping, for a shopping experience that's eco-friendly, stress-free, and fun!
Customer Needs
Provide self-service bulk shopping

Simplify product selection and container tare

Reduce waste
Solution 1: Simplified operation with motion sensing technology
Searching through a long list of PLUs is time-consuming and frustrating for shoppers.

DIGI's e.Sense motion sensor detects the selected product and sends only that PLU to the scale. The shopper simply confirms the item displayed on the scale screen, and prints the label.

This simplified operation eliminates product selection errors and helps to prevent shrinkage. See the video to view a demonstration.
Tare-free bulk with one-time RFID registration
BYOC (Bring Your Own Container) shopping, where customers bring their container instead of using a disposable one, is another offering that is possible with bulk.

With DIGI's BYOC solution, shoppers can record each container's weight in an attached RFID tag, so they'll never have to tare the container again. The pre-registered weight is detected by the scale and automatically subtracted, providing the correct net weight of the product inside.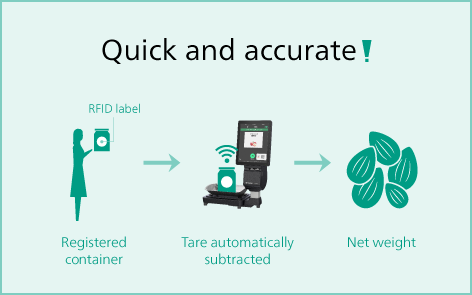 Solution 2: Weigh as you like with the All-in-One Bulk System
A completely streamlined approached to zero waste shopping, this solution eliminates container tare and allows shoppers to view product weight and price in real time.

Shoppers simply feed the product into their container from the gravity bin, scoop bin, or liquid dispenser. The product price and weight are displayed and confirmed by the shopper, who completes the process by printing the label and attaching it to their container.

Since weight and price information is automatically recorded, there is no need to tare the container--ever!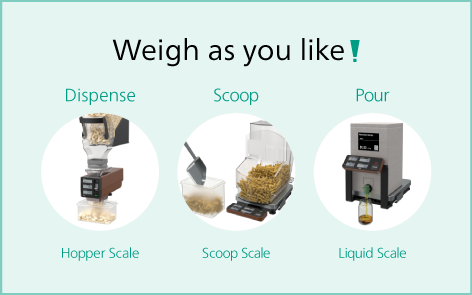 Eco-friendly Shopping
Bulk shopping elminates packaging waste and helps to reduce food loss.

With ever-growing quantities of plastic waste becoming a major environmental issue, bulk provides an alternative shopping method with less environmental impact.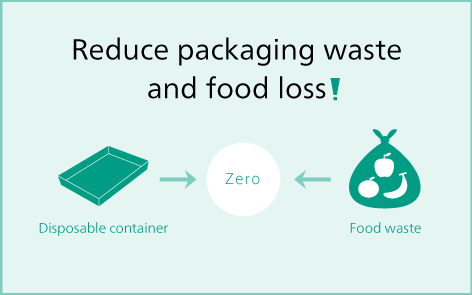 Cencosud reshapes bulk shopping experience with DIGI's e.Sense solution
Jumbo Cencosud
Founded in 1963, Cencosud has become the most prestigious retailer in Latin America, with businesses in supermarkets, home improvement, department stores, shopping centers and financial services.

More than half a century later, this Chilean retail conglomerate has expanded its operations to other parts of the region such as Argentina, Brazil, Peru and Columbia.

With sustainability being one of the key focal points in its business model, Cencosud's supermarket brand Jumbo implemented a bulk food section called Mundo Bio in 2020. Aimed to capture the rise of eco and health conscious customers, this new bulk section features more than 1,200 packaging-free healthy products.
"I think this new way of using a self-service scale would encourage people to use this section more because now it is so fast and easy."
- Felipe Barranco, Customer