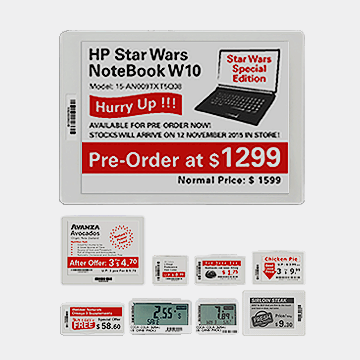 DIGI's Electronic Shelf Label (ESL) product is compatible with various products and solutions.

Each Radio Frequency (RF) station has a wide coverage area, allowing the digitally coded signal to establish a two-way communication with the tags. The tags acknowledge each update ensuring correct information and feedback.

ESL system ensures that price amendments are prompt and accurate. Its high contrast display makes viewing at various distances and angles easily.