Mobile POS & Handy Terminal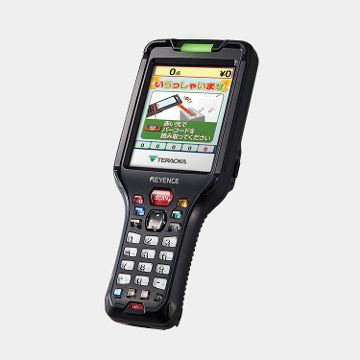 EZ Shop series offer variety of solution for checkout operation. A quick and simple scanning system is very handy and easy to use.
Employs a 3-inch color LCD display, the largest in its class for a commercial scanner. Weighing a mere 226 grams, it nonetheless provides IP65-compliant ingress protection against dust and water. Operates for about 16 continuous hours on a single charge. Equipped with Microsoft Windows® CE 5.0 for an open development environment. Allows large master data files to be stored and used on SD memory cards set in its memory card slot. When used together with Bluetooth®-compatible devices, is invaluable for rationalizing operations in fields such as distribution, warehousing, and manufacturing.
Find by Subcategory in
POS for Specialty Stores and Hospitality
Search Other Product Categories Than
POS for Specialty Stores and Hospitality