DIGI France participates in Perifem Day 2021 and receives award for bring-your-own-container bulk solution
02 Nov, 2021
DIGI France participated in Perifem Day 2021 which was held on Thursday, October 14 in Paris, France. The recurring event is organized by the retail association Perifem to bring together key players in supply and distribution.
As a premium sponsor, DIGI France participated in a roundtable discussion, highlighting DIGI's bulk solutions and their positive impact on the customer journey in the bulk department.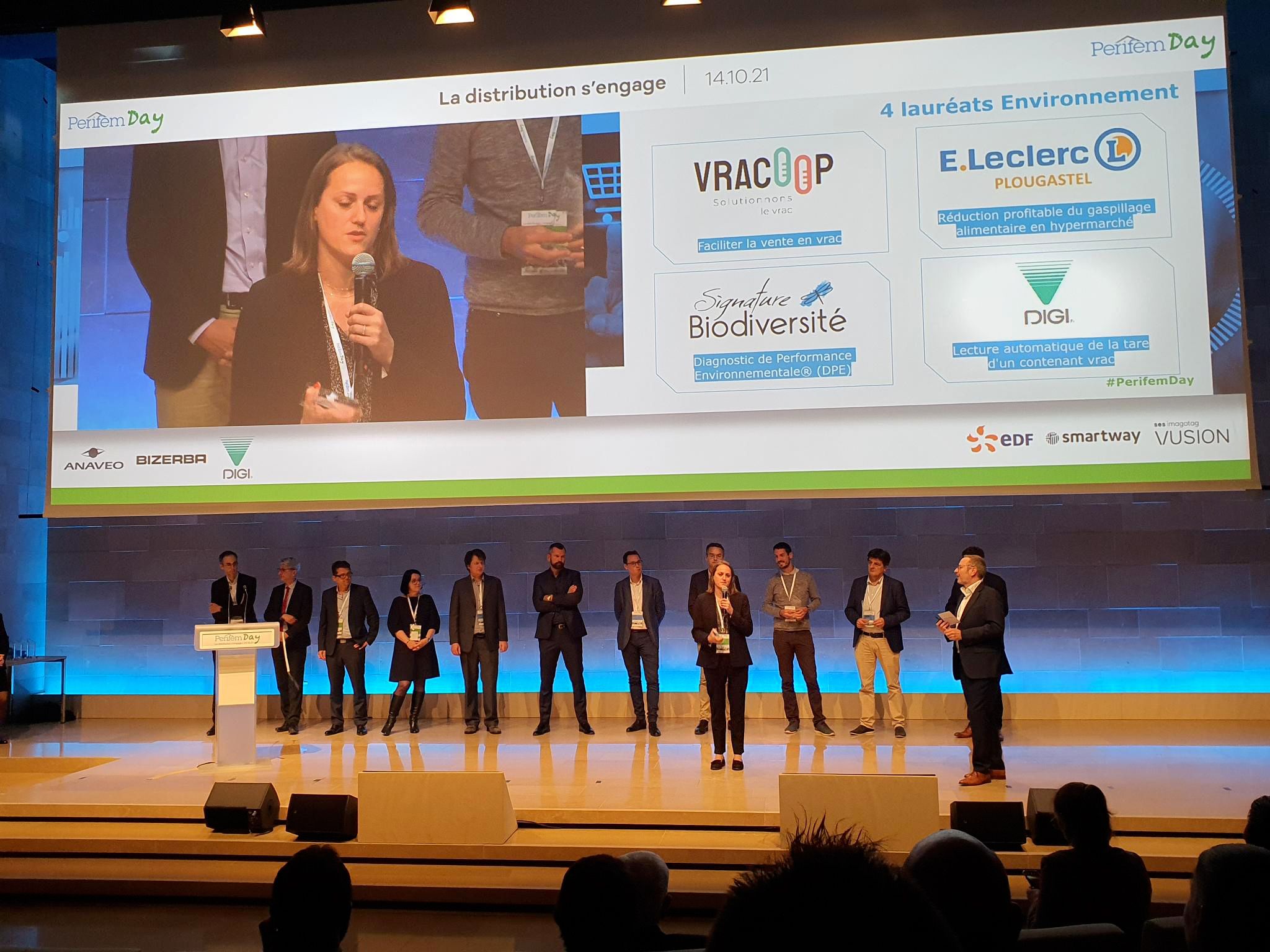 DIGI France was one of four companies presented with a Perifem Award in the environment category. The award was presented for DIGI's bring your own container (BYOC) solution, in which shoppers bring their containers from home and record the tare weight on an attached RFID tag, eliminating the need to tare their containers each time they shop. BYOC is gaining popularity as a sustainable way of shopping that eliminates waste from product packaging.
Other solutions presented included e.Sense motion-activated PLU call-up, and DIGI's latest innovation for bulk: an all-in-one solution that integrates bulk bins and dispensers with DIGI's weighing technology. This revolutionary solution, which completely eliminates the need for shoppers to tare their container or operate a standalone scale, received a great deal of interest from the event participants. It is a great step toward DIGI's aspiration to reinvent bulk shopping.
To learn more about e.Sense or our all-in-one bulk solution, send us a message via the contact form below!