Japan's first zero waste supermarket and DIGI solutions to be highlighted on NHK World-Japan's "Ethical Every Day"
12 Sep, 2022
Japan's first true zero waste supermarket, Totoya, will be featured on NHK World-Japan's special program "Ethical Every Day". DIGI serves as Totoya's technology partner, providing self-service scales, POS registers, electronic shelf labels (ESLs), and systems to support the store's 'Bring Your own Container' (BYOC) initiative. The store utilizes DIGI's latest innovations for self-service bulk, bringing Totoya to the leading edge of the zero waste movement.
"Ethical Every Day" is a special program on NHK World-Japan, an English-language news channel broadcast in 160 countries. The show aims to highlight practical ways people can reduce the burden of human activity on the environment. This episode, "
Enjoying Meals with Less Waste
" will include an interview with DIGI Group chairman, Mr. Teraoka, and show the solutions in use.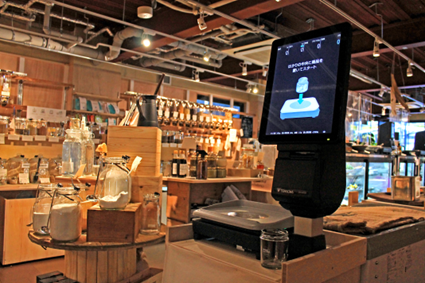 DIGI solutions are an integral part of the store
"Ethical Every Day" can be viewed on NHK World-Japan or streamed during the following times from the link below.
September 14 (Wed) - 9:00 am, 2:30 pm, and 7:30 pm (JST)
September 15 (Thu) - 12:30 am, 6:30 am (JST)
NHK World-Japan - Live & Programs
After the first day, a recording of the program will be available for one year from the link below.
NHK World-Japan - OnDemand