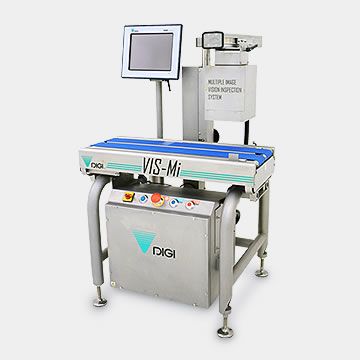 The VIS-Mi is an intelligent camera system able to check printed areas of a label for errors. The automatic in-line machine allows fast and continuous inspection of every labeled pack on the production line.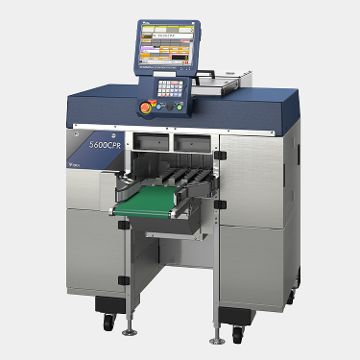 W-5600CPR is an automatic in-line wrapping system offering a maximum 30 packages/minute throughput in a compact form factor (W: 1,060mm x D: 1,271mm).
A key feature of this system is that wrapped items exit at the rear of the machine.
Ideal for stores or processing plants with limited space, W-5600CPR gives you greater flexibility in implementing production lines for your processing work, so you can raise productivity to an even higher level.
Effort-saving features include easy film roll replacement and improved operability. And parts that are in contact with the package during handling are removable for easy cleaning. So, you can always be confident that your operation is hygienic.