Traceability of Material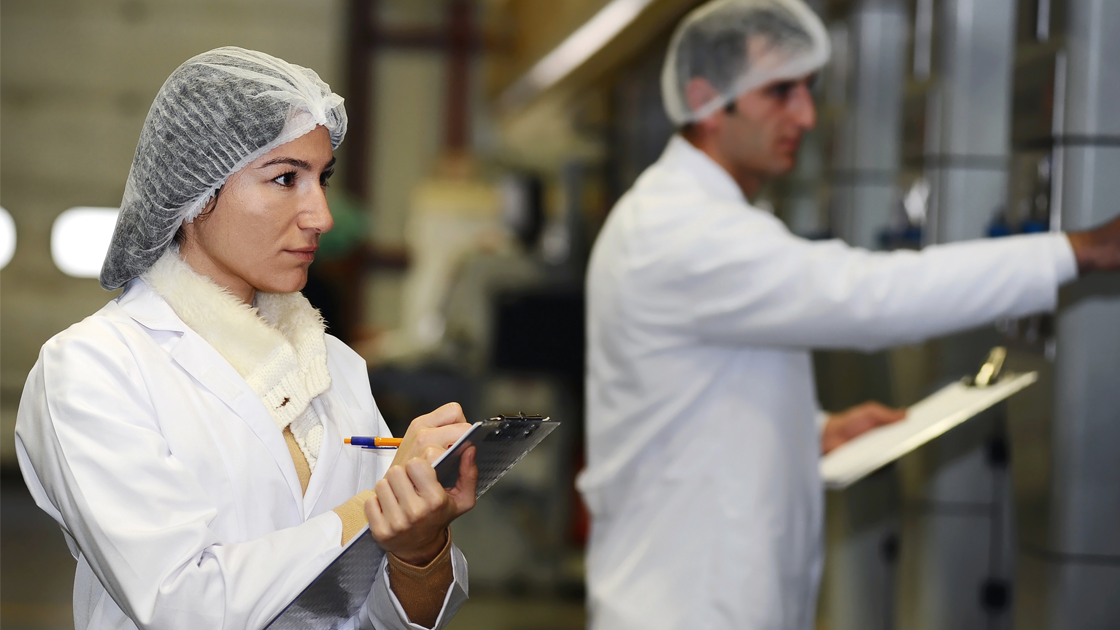 Control disposal losses by thoroughly managing raw materials
Powerful reinforcement for traceability of usage lots
Does managing raw material by lot and use-by dates give you headaches? At manufacturing facilities that require strict inventory management and traceability, consider introducing a networked management system based on DIGI's IT-Matex III and related devices.
Customer Needs
Systemize FIFO use of raw materials

Manage raw material batches used in manufacture

Improve accuracy of inventory management
Traceability made easy through accurate process management
IT-Matex III is a paradigm-changing raw material traceability system that makes traceability easy by managing work histories through all stages of production, from receipt of raw materials used daily to inventory management, blending, and product shipment. Devices used by the system are all networked, so information collected is transferred immediately. In food production, it boosts productivity by facilitating assurance of the essential elements of quality management, safety and security.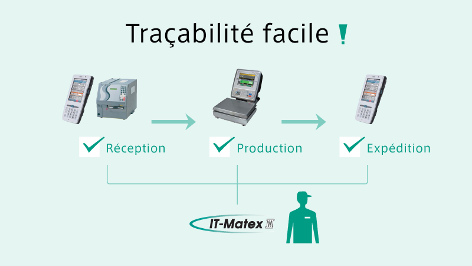 Easy registration of raw material stocking information
Raw material stocking information is confirmed from data sent to handy terminals from IT-Matex III. Applicable material lot numbers and expiration dates can then be entered on the spot, and management labels can easily be printed by GP series labelers connected to the network.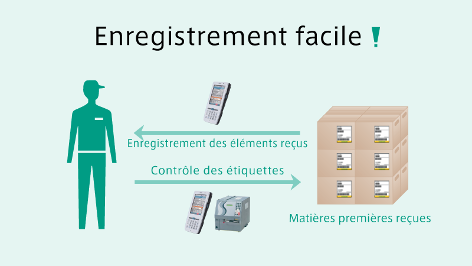 Instantly grasp the movement of raw materials
Materials in the raw materials warehouse are stored with labels indicating necessary information. When picking stock, FIFO management can easily be maintained by scanning barcode printed on the labels with a handy terminal. This makes it possible to manage stock according to expiration dates without storing it in segregated areas.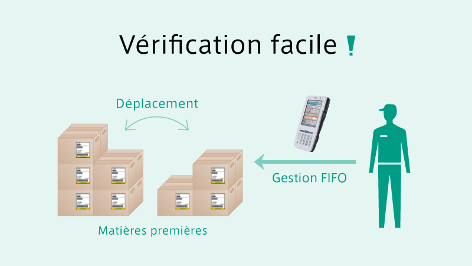 No more worries about blending work
Raw materials are weighed for blending while interactively watching the large screen of a DI-2000 II blending indicator. Upon achieving the preset target weight, workers are notified by a change in display color and an audible alert, thus preventing weighing errors.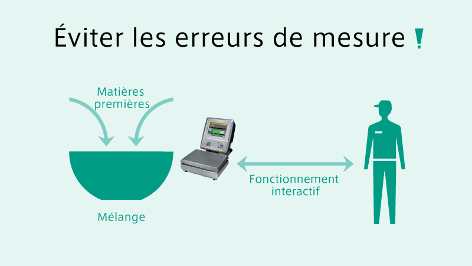 We manufacture lots of products that are marketed under other brands, and this system has become indispensable to our operation.
Taniguchi Co., Ltd., Wakayama Plant
Taniguchi Co., Ltd. is a confectionery manufacturer that handles lots of products that are sold under original manufacturers' brands. This variety of product brands makes it necessary to use a wide variety of ingredients, which makes inventory management a challenge. Introduction of IT-Matex III and the DI-2000 series greatly facilitates smooth management of inventory.
Inventory management, such as first-in, first-out control, is smooth and accurate.
When we introduced IT-Matex III and the DI-2000 series, not only did we eliminate blending errors, but we got easy control over expiration dates. Work histories can also be recorded, allowing smooth and accurate traceability.
Speedy transmission of blending work instructions
With the introduction of the DI-2000 series blending indicator, it is no longer necessary to use paper for conveying blending instructions. This helps work supervisors issue instructions more efficiently.