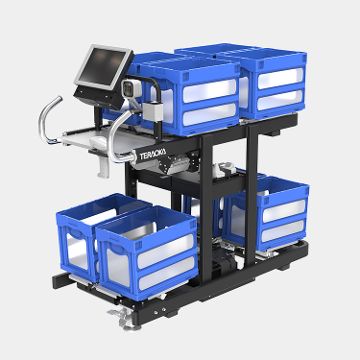 Cart with built-in scale is ideally suited for the most labor-intensive picking work in distribution centers. Contributes to increased productivity by wirelessly communicating with the shipping/receiving management system (IT-Matex III), which verifies quantities picked while simultaneously determining the optimum picking path. Eliminating the need to work with forms such as shipping instructions and minimizing the need for printed labels, this system helps reduce operational costs. Lightweight and compact even with its built-in scales, the cart also excels at navigating aisles.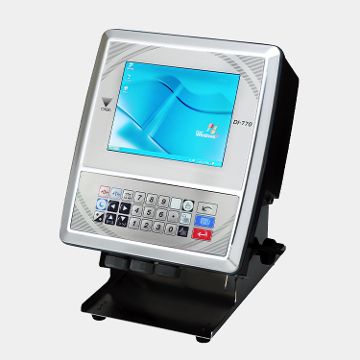 The DI-770 is a PC-based multifunctional weighing indicator for use in a variety of industries requiring production/inventory control and traceability are required. Its networking capability makes it easier to connect with other systems for data management.
The Matex-A100 is a sorting system that incorporates PLT series wireless display indicators to enable layout-free sorting. By networking the PLT series, GP series printers and terminal devices, with DIGI's original package software, this is a cost-effective system. The sorting layout or location can easily be changed because components are connected wirelessly. Sorting work proceeds smoothly when picking faces are secured as required by the amount of material.